Exhibition at the Wroclaw city museum (Poland)
The sculpture exhibition "awakening" takes place from the 26th of April 2019 until 15th of September 2019 at the Wroclaw city museum (Muzeum Miejskie Wroclavia). I am looking forward to opening the exhibition. I will also show the eponymic sculpture "awakening" made in 2018. At the moment I am working on the catalogue with a wide range of my sculptures including also many of my fountains. For more Information, Click here. The address of the museum: Kazimierza Wielkiego 35 in 50-077 Wroclaw (Poland).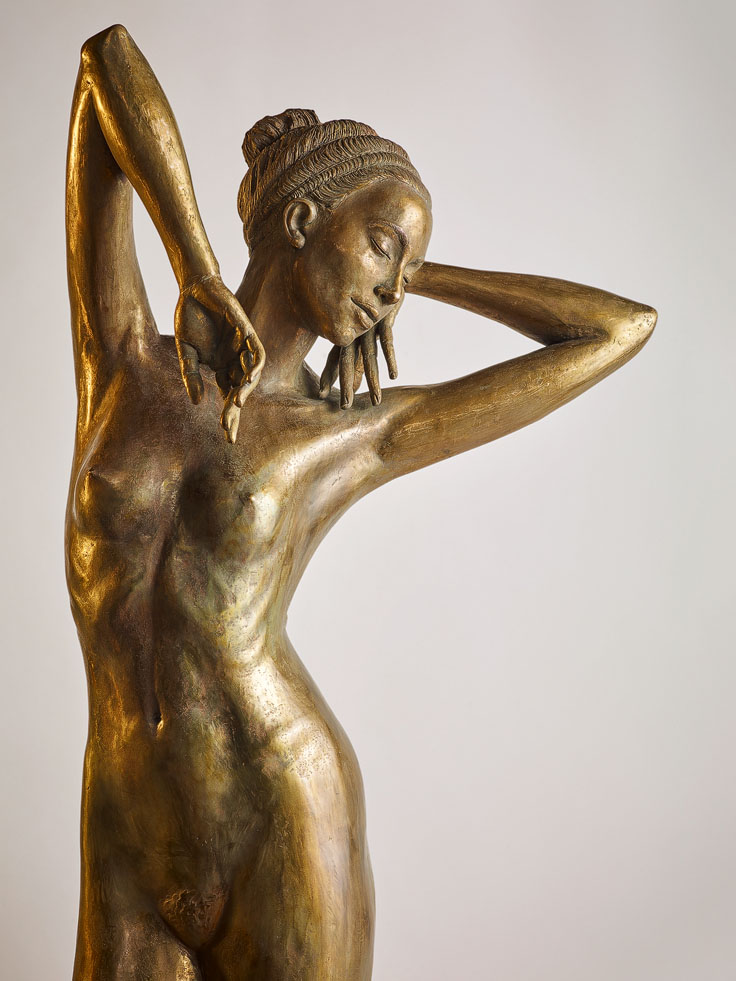 ---
20.03.2016 to 19.06.2016
Sculptures
"5 törichte und 5 kluge Jungfrauen"
Pertrikirche Freiberg, Petriplatz
Vernissage on Saturday, 19.03.2016 at 11:00 a.m.
Introduced by Prof. Dr. Harald Marx (Dresden), musical backround by cantor Clemens Lucke at the Silbermannorgel
---
3.12.2015 to 13.02.2016
Exhibition at Galerie der Moderne, Hindenburgdamm 57 c, 12203 Berlin
Opening at Thursday, December 3rd 2015 at 7 p.m.
---
Permanent Exhibition at the Palmenhaus of Schloss Pillnitz, open all year
---
26.04. to 4.06.2015
art + form
Bautzner Str. 11 / Albertplatz
01099 Dresden
FOTOSKULPTUR
Pictures by Lothar Sprenger
---
12.06. bis 12.08.2015
Sculptures
Exhibition at Weingut Heymann-Löwenstein
Bahnhofstr. 10
56333 Winningen
---
Permanent Exhibition

Weingut Klaus Zimmerling
Bergweg 27
01326 Dresden
watch:
http://www.dresdeneins.tv/nachrichten/vis_a_vis-2013.html
---
Three sculptures at the roof of Weingut Klaus Zimmerling.